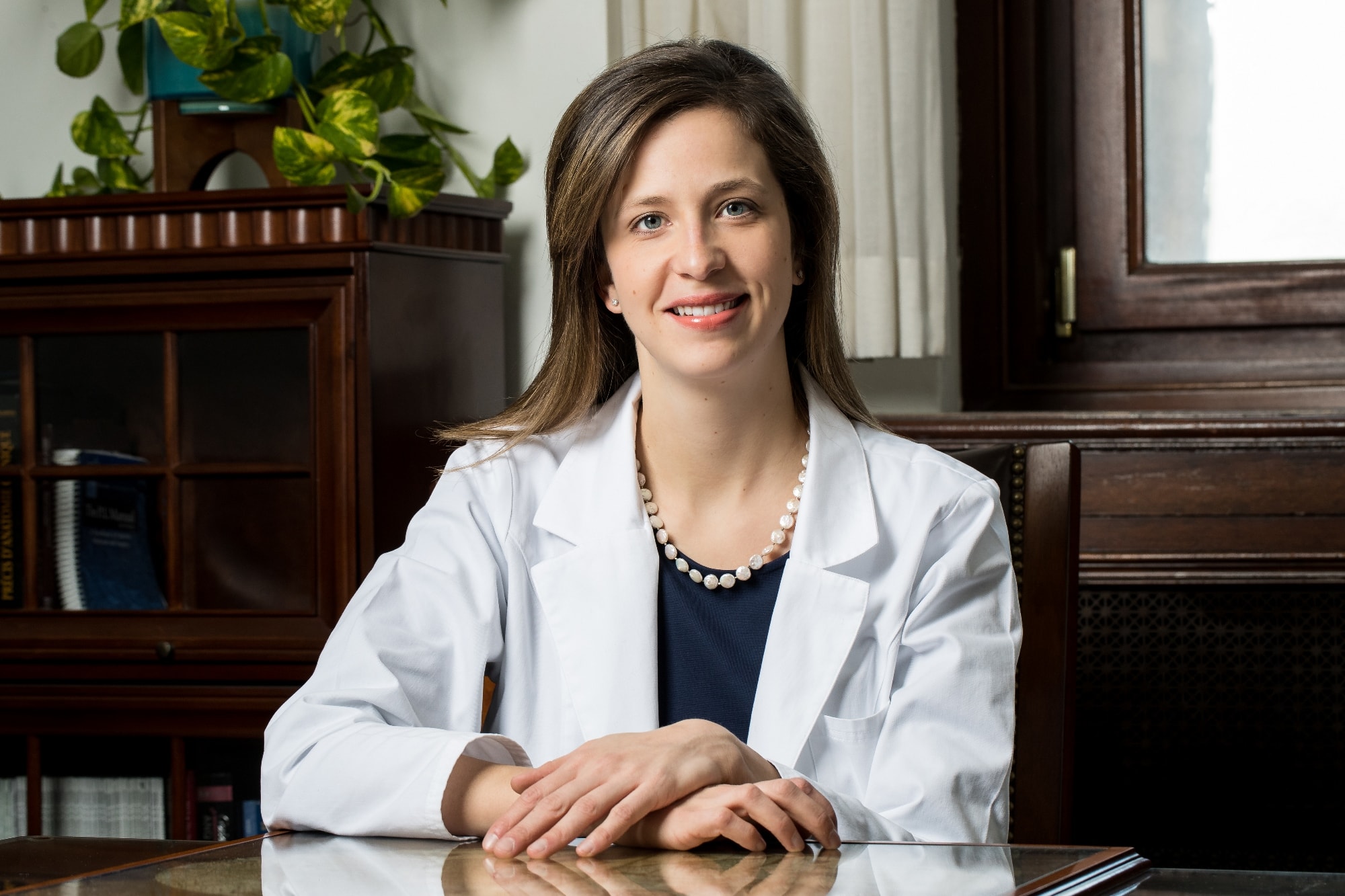 Dr. Sarah Cantin-Langlois is a licensed podiatrist with a private practice based in downtown Montreal and an additional office in Lachine.
She is qualified to treat all foot and ankle disorders and specializes in bunion and hammertoe correction surgery. Her patients benefit from her specialized surgical training in forefoot, rear foot, and ankle reconstruction surgery, as well as additional training in orthopedics, pediatric orthopedics and trauma surgery.
Dr. Cantin-Langlois graduated with D.P.M. (Doctor of Podiatric Medicine) degrees from both the New York College of Podiatric Medicine and the Université du Québec à Trois-Rivières. She completed a three-year surgical residency at Montefiore Medical Center in New York City, serving as Chief Resident in her final year.
Prior to returning to Quebec, she practiced podiatry for two years in the Boston area and supervised hospital residents while serving as a member of the teaching faculty for Harvard Medical School.
Dr. Cantin-Langlois is a member of the Ordre des Podiatres du Québec and serves on its professional inspection committee. She is also a member of the American Podiatric Medical Association and is recognized by the American Board of Foot and Ankle Surgeons as a Board-Qualified Podiatrist.
She has delivered presentations at several medical conferences including "Bullous Lesion and Biopsy Techniques" at the Dermatology Symposium in January 2016 and "Hallux Rigidus Deformity" at the Congrès de l'Ordre des Podiatres du Québec in June 2015.
Dr. Cantin-Langlois is passionate about improving people's lives through better foot health!